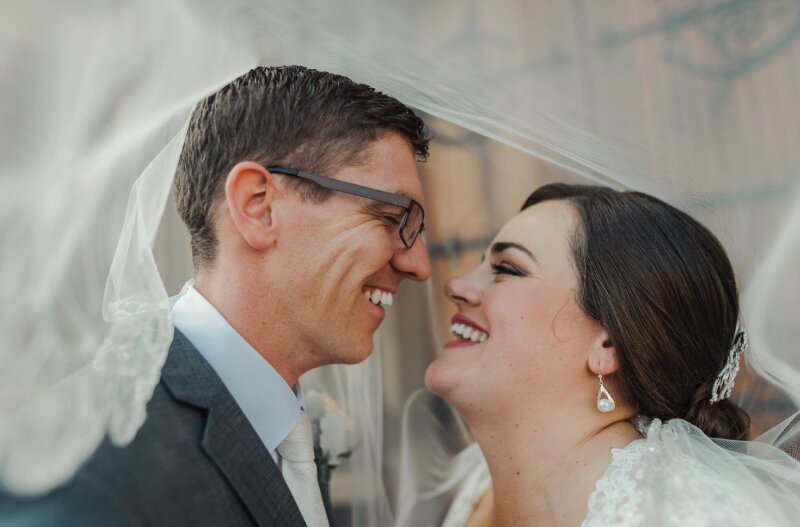 Kristy-Lee & Josh

Absolutely in love since before they even met.

- November 2016, Adelaide, Australia -

---
Working at Lovestruck designing wedding stationery is an amazing job, but sometimes I find myself day dreaming about attending all the grand parties we create invites for! As such, it was especially nice to receive an invite to one of my closest and oldest friends wedding last year.
In November I headed to the beautiful city of Adelaide for the wedding of the year! And o how beautiful it was. Think grand architecture, vintage cars, exquisite gowns, high end city glamour, a freak hailstorm, dining in a glass observatory and endless flowers.
But I'll let Kristy-Lee and Josh tell you a little about their love story and dream wedding...
Kristy-Lee, Tell us your love story and a little about Josh's wedding proposal?
Josh and I met through a mutual friend, Kim; Kim and her now husband Pete were married in New Zealand in May 2013. A few months prior to their wedding, Kim told me "The man of your dreams is coming, a bloke you will definitely end up marrying." She also told Josh "I've got a friend who you ought to get to know!" Josh made a Facebook account so he could talk to me and we talked every day for a few months prior to the wedding.
Before even meeting we knew we would be together. When we met in NZ Josh told me he loved me within an hour and the job was done!
Fast forward to the proposal. Josh and I were in Adelaide for a weekend staying at the Stamford Grand. Josh presented me with some beautiful earrings which I stated "Well, it's not a ring, but it will do"… and then I turned to see Josh with a ring box!! Lots of tears followed before some celebratory drinks… However each alcoholic drink in the mini bar we opened had already been emptied and re-filled with water by a previous guest!! So off to the casino it was!
What was the inspiration behind your wedding theme and style and which detail was the most fun to organise?
We just wanted our day to be elegant and romantic, hence the use of beautiful fresh flowers. We weren't the best organisers, thank goodness for our planner, Simone!! We would have been totally lost without her.
Your wedding venue was certainly very grand. Can you tell us why you chose St Peters Cathedral to be wed in and share a memory of being married in such a magnificent space?
St Peters is stunning indeed and from the moment we decided to be married in "The City of Churches" we both really wanted to be married in St Peters Cathedral. At first it did not seem within our budget, however we discussed it and decided we would never be able to go past the building without wishing we had been married there. Simone was able to help us make this dream happen for us.
Walking up the isle was an amazing experience for me, my eyes just focusing on my husband to be. I could sense the grandness of the building around me. Visiting the high alter and our family kneeling together for prayer is a memory I will hold in my heart forever.
Kristy-Lee, your dress was just magical! Can you tell us a little about it? Where was it from? How long did it take to find? Why did you pick it etc?
My Essence of Australia gown was purchased from Jenny & Gerry's Bridal House, Adelaide. Wedding dress shopping was not something I particularly enjoyed, being a larger girl I found I did not fit into a lot of the sample gowns. I found this dress while shopping with my mother, who travelled from NSW to help me find the right dress. I tried on three dresses this particular day and when I put this dress on, the consultant showed me what it would look like with cap sleeves…I could see what she was saying and how it would make this dress unique.I took some time to think before going back to the store, as soon as I put it back on I knew it was "the one".
Tell us a little about the reception venue. Where was it? What was your favorite detail?
Our reception was held at Ayers House Museum. We had our reception in the glass conservatory, which is stunning during day or night. With cobblestone flooring and surrounded by beautiful roses, this was a really romantic location while being practical as it was in the heart of the city.
Are there any funny stories from the day?
Well, it was 30 + degrees in the hours leading up to the wedding so we had spritzing fans at the ready! Following the ceremony, as soon as we started photos the weather turned. It wasn't long before it was hailing and we had to take shelter in a near by university office!! It was an interesting scene, a full wedding party sitting in the foyer of the University of Adelaide.
Your smile was absolutely contagious on your Wedding day Kristy-Lee, tell us the secret to being this happy!?
No secret! I just married the love of my life, with everyone we love present to share our special day!
Kristy-Lee and Josh had absolutely no regrets on their wedding day and both fondly remember their wedding as the most perfect day. So many small memories made this day so special, Kristy-Lee's favorite memory is of her father kissing her and handing her to Josh at the alter and then listening to Josh's beautiful speech.
Kristy-Lee and Josh had eyes only for each other and witnessing their love was absolutely amazing. I feel so very blessed to have been there to watch my friend glowing so radiantly on her wedding day.
---
Wedding vendors:
Photographer: Israel Baldago
Event planner: Simone from Vow Factor
Stylist: Plan Style Party
Florist: Just Wedding Flowers
Ceremony venue: St Peters Cathedral
Order of Service Booklets: Lovestuck Invitations Custom Design
Reception venue + Catering: Ayers House
Entertainment: Nice Cup of DJ
Rings Kristy-Lee – Angus & Coote Josh - Andrew Mazzone
Wedding Dress: Jenny & Gerry's Bridal Centre
Bridesmaids Dresses: For Her and For Him
Photo Booth: DreamBooths
Hair: Sam Frost
Cars: Classic Jags
Cake: My dear friend, Evelyn Dumoi.
Makeup: By Kristys beautiful cousin, Doreen using Bobbi Brown products.
Save
Save
Save
Save
Save